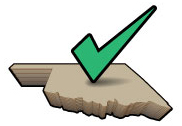 On May 6, 2013 - Oklahoma Governor Mary Fallin signed SB1062 into law, thus changing the Oklahoma workers' compensation system from an adversarial court system to an administrative system.
Additionally, Oklahoma joins Texas and becomes the second state to generally allow an 
alternative to standard workers' compensation. This new alternative, now commonly 
referred to as "The Option" is officially designated as The Oklahoma Employee Injury 
Benefit Act, and gives Oklahoma employers the option of providing their own work related 
injury benefit plan rather than operating within the standard workers' compensation system. 
Many employers that have enjoyed non-subscription in Texas are now looking forward to 
making a move to The Option in Oklahoma.
Providence, the leading non-subscriber TPA, will be assisting several of our clients in their 
transition to The Option in Oklahoma. Our unparalleled experience with alternatives to 
workers' compensation also makes Providence the logical TPA fit for employers in 
Oklahoma who are new to the alternative workers' compensation arena. 
Providence will be leading the way in claims administration for employers in Oklahoma who 
decide to take advantage of The Option. If you are interested in or have questions about 
The Option, please let us know and we will be happy to work with you and your broker 
and/or consultant as we forge ahead in this exciting new frontier.