Delivering prompt
payments and successful
programs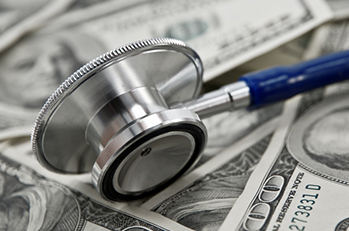 No other Third Party Administrator has the level of experience Providence has with Centers for Medicare & Medicaid (CMS) bundled payment for care improvement initiative (BPCI).
Providence utilizes the most advanced web- based system, LuminX, to achieve industry leading accuracy.  We provide hospital systems and large medical groups with a customized solution designed for any bundled payment program to ensure efficient, accurate and timely payments.
Providence's proven experience gives you the edge by matching and merging CMS data for prompt, accurate physician payments.
Our comprehensive set-up process ensures all necessary documents are in place and physicians and billing or practice managers understand the program

Marketing/communication materials and personnel for program roll-out

Customized 

Explanation Of Payment

 programmin

g captures relevant data fields and comment codes

Daily – not monthly – interface of electronic eligibility files

Customized reporting for reconciling CMS payments with BPCI payments

Weekly claims processing for timely physician payments

Toll-free support line for you and your physicians

Web-based claims status available to physicians 24/7

Unmatched 3-5 business day claim turnaround guarantee

Gainshare checks issued in 1-2 business days

Customizable proprietary reporting process, developed specifically for bundled payment programs, helps you assess risk and monitor performance

Personal attention from dedicated customer service representatives

Day-to-day program management assistance from an experienced account manager

Pre- and post-processing audits ensure accuracy and speed
Other services from Providence:
Secondary Billing and Collection Services:

Providence is able to utilize the data we receive in the CMS data file and perform the billing and collection function for Part B claims:

Beneficiary cost sharing collections, including all categories of rule based billing
Gainshare Program Management and Gainshare Calculation:

Program model and agreements are uniquely developed in consultative fashion with each facility and PHO

Pre-Implementation Planning, Parameter Design, and Finalization of Gainshare Agreement

Independent Third Party for evaluation and assessment of  quality metrics and financial metrics, Gainshare calculation, and reporting to committee members and participants
Providence Advantages
Most healthcare providers are not configured to take on the role of a payor, which poses a huge operational challenge for both system personnel and IT resources. Having a third party handle the payments and customer service aspect of the BPCI is paramount to the success of a BPCI program.
Our strong reputation for accurate and prompt service and the mutual respect with medical providers earned Providence the recommendation from the Baptist Health System's physician network to become the claim administrator for their CMS BPCI. Our bundled payment experience also placed us at the top of the list of TPAs for Exempla Health and their CMS BPCI program.
Providence implemented two bundled payment initiative programs, with two different hospital systems comprised of six unique facilities, giving us ample experience to effectively support your successful bundled payment program.  
Real Results
Providence has processed over 62,500 BPCI payments in the last four years. We have customized our systems to provide support for all administration aspects of a CMS Bundled Payment Program. Our experience offers our clients the proven processes, administration and setup and guidance to ensure that their implementation is smooth and flawless.
In the first 18 months of the program, Baptist Health reaped a total of $4 million in device and supply savings, passing $558,000 in gain shares to the 150 participating physicians. The nearly 2,000 patients who received surgeries under the program received $600,000 back, or about $300 per patient.