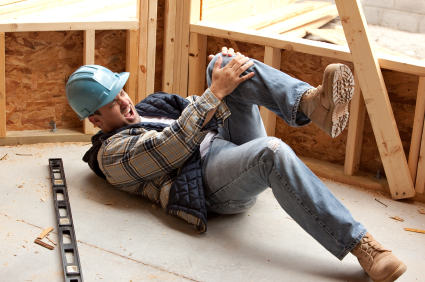 Reducing claims and claims costs for Texas Nonsubscribers, Oklahoma Option employers and alternative workers' compensation options in other states.
Providence Risk & Insurance Services, Inc. (PRIS) is a smart solution for businesses that are Nonsubscribers to the Texas Workers' Compensation System, Oklahoma Option employers or other alternative workers' compensation options. The custom-tailored, proactive claims management from Providence helps you identify and control the spiraling costs of on-the-job injuries.
Providence keeps a watchful eye on injury claims with the employee:
Ensures employees get prompt medical attention from the most appropriate medical sources

Oversees medical management on your behalf

Handles employee questions and suggested courses of treatment

Pre-authorize providers and physician visits

Tracks their recovery process

Encourages employees to return to work as quickly as possible.
PRIS keeps a watchful eye on your costs, reducing claims and claims costs. You won't find another TPA with our unique team of experts:
Account managers with extensive backgrounds in Texas 

nonsubscriber

, ERISA, workers' compensation and general liability

Medical case managers

In-house registered nurses

Hands-on utilization review experts
Providence Risk & Insurance Services also includes:
Government-required notices, including DWC-7 and OSHA filings

24-hour claims response by licensed claims professionals

Utilization review and medical bill auditing

Real time data access

Electronic data interface with RMIS

Network of high-quality medical providers

Loss analysis/AdHoc reports

OSHA recordkeeping

Medical compliance

ERISA compliance

Medicare compliance

Third party subrogation

In-house nurse case management

Thorough liability investigations

Identification and coordination of legal counsel

Prescription management