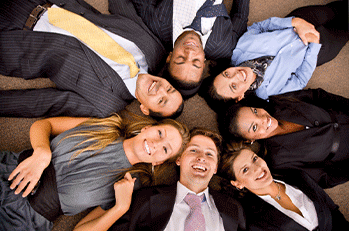 Custom-tailored Third Party Administration for self-funded group health plans
The experts at Providence Administrative Services listen to your needs, then creates custom-made strategies that fit your business – large or small.
We understand the challenges you face in providing quality, affordable healthcare to your employees. And as a partner in your success, we provide the innovative business solutions you need – delivered with a solid promise and deep commitment to service excellence.  
We invite you to experience the Providence difference.
Providence Administrative Services (PAS) services also include:
Plan Document support services to customize your employee benefit plan
Customized employee enrollment packets 
COBRA administration
HIPAA administration

Customized PPO network access built specifically for your benefit plan and your employees, including re-pricing and savings reports

Flexible Spending Account (FSA) administration

Dental Plan Administration

Health Savings Account administration

Utilization Review and Pre-certification services
Personalized review of all large case management referrals
Stop Loss carrier marketing, reporting and claims filing
Pharmacy Benefit Management services, including customized ID card interfaces
Superior monthly reports tracking plan performance
Secure online access to claims and enrollment status
Detailed weekly funding registers for prior review and approval of plan funding